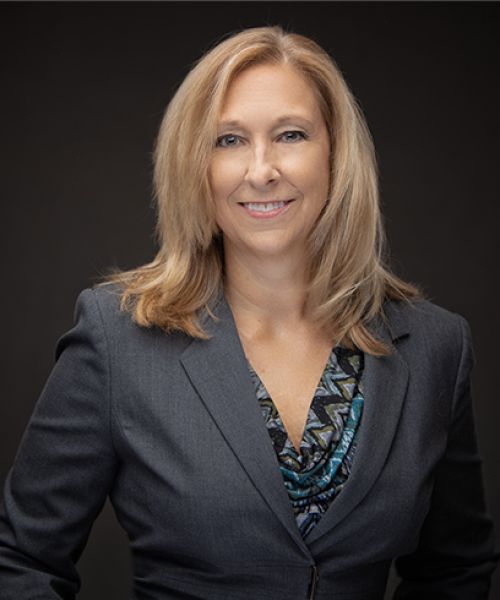 Kristine M. Smith, CLM
Chief Administrative Officer
Kristi Smith is a Certified Legal Manager with over 30 years of experience in all facets of delivering top-tier legal services. Since joining SWTW in 2010, she has served as the point person for the firm's critical operations, with responsibilities ranging from financial analysis and reporting to human resources, benefits management, and computer systems. Simply stated, Kristi is an integral part of the firm's commitment to providing the very best legal representation to clients each and every day.

Contact Kristine Smith
Email: k.smith@swtwlaw.com
Phone: 404-688-6800
Biography
Kristi's contributions to the legal industry and community are well-established. She is an active member of the Association of Legal Administrators at both the national and local levels, having served as President, Vice President, and Treasurer of the Atlanta Chapter. In 2019, Kristi was awarded the Spirit of AALA Award, an honor given to the member who most exemplifies the positive characteristics, professionalism, and dedication to the legal community set forth in the organization's mission statement.

A graduate of the J. Mack Robinson College of Business at Georgia State University, Kristi has always believed that the best legal administrators view their firm's attorneys and support personnel as valued clients.
"In that same way that our attorneys have a responsibility of excellence to the firm's clients, I believe that I need to be fully committed to their success. That means ensuring they have all the tools and resources necessary for performing their jobs at the highest level. It's a great responsibility, but also one I view as a privilege to hold."
When not working, Kristi enjoys spending time with family and volunteering at worthwhile organizations such as Bright Pink.

Education
BBA, J. Mack Robinson College of Business, Georgia State University
Certifications
Certified Legal Administrator, Association of Legal Administrators, 2006
Professional Associations & Affiliations
Association of Legal Administrators, Member, 1995-present
Atlanta Chapter, Association of Legal Administrators


President, 2005
Vice President, 2004

Treasurer, 2003

Past Positions
Firm Administrator, Hyatt & Stubblefield, P.C.